Eco-friendly products, even friendlier people.
Clove Cleaning is a premium, eco-friendly home cleaning service for the Illinois Fox Valley and Western Chicago Suburbs. Our service area includes Saint Charles, Geneva, Batavia, Naperville, Wheaton, Aurora, Elgin, and surrounding communities.
We're powered by essential oils, elbow grease, and a commitment to provide the best cleaning experience you've ever had.
We specialize in detailed whole-home cleaning every 1-6 weeks for busy families.
Our homemade products and simple methods are tough on dirt & dust, but easy on people & pets, and safe for all types of surfaces.
---
***DUE TO CLIENT DEMAND, WE DO NOT OFFER ONE-TIME VISITS.***
RECURRING SERVICE EVERY 1-6 WKS ONLY.
What Our Clients Say
"This was the best cleaning experience I've had, ever. I love how friendly everyone was from getting a quote to the end of the services on the day of my appointment. I also love all the communication I received leading up to my appointment day. Everything was clear and concise, I knew exactly what was going on and when. The day of my appointment was great, everything went so well, I haven't found anything that was missed. Everything is sparkling clean and my house smells absolutely amazing. I love that they use homemade cleaners that are safe for my family, pets and the surfaces in my home. No harsh chemical smells, just lovely essential oil scents. I'm really looking forward to having them come out again to help this busy mom out! Thank you, Clove!"
★★★★★ Lisa - Yorkville
---
"We had such an amazing experience with Clove Cleaning! We actually set up a one time clean, with no intention of scheduling a repeated service and we were so impressed that we decided to set up a monthly clean with Clove. Highly, highly recommend!"
★★★★★ Stephanie - Saint Charles
---
"Coming home to my home after a day of work when Clove cleaning has cleaned my home is an amazing feeling. Not only is my home immaculately clean but it smells so fresh! The best thing is that they do the little things like straighten my daughters books, remake their beds and do personal things that make the cleaning worth every penny! Additionally, Tyler is always responsive and truly interested in the clients satisfaction. Would definitely recommend!"
★★★★★ Jessica - Saint Charles
"Being a mom of a one and a half year old, I LOVE that this company uses eco-friendly cleaning products that are not harmful to the environment or children and pets. The crew of 3 ladies included the owner of the company and they were all friendly, professional and left my house very clean and smelling great! Every other company I spoke with said they would send a single person to clean the whole house which would probably take most of the day and also seems like abuse on employees. I loved that this company sent a crew of three people to get the job done in 2 hours!"
★★★★★ Maria - Batavia
---
"Clove Cleaning has been the best cleaning service I have had since living here. Working and having 3 children, I cannot seem to get the cleaning details that Clove Cleaning never seems to miss! My house smells amazing after and the entire family enjoys coming home to clean house! I would highly recommend this cleaning service. 10/10 😀"
★★★★★ Samantha - Batavia
---
"Clove is a phenomenal small business. Tyler and Becca have been great to work with from the start. The entire team is very friendly and professional. I truly look forward to how great my home smells after my monthly clean. Highly recommend!"
★★★★★ Kelli - Wheaton
---
"Amazing team…Friendly, professional, efficient…and my house never looked or smelled better!!! Highly recommend!"
★★★★★ Deb - North Aurora
Why Hire Us?
We're a small team, locally owned & operated by wife & husband. You'll see the same familiar, friendly faces every visit.

We're a legitimate business. We're insured & bonded and we invest in our team with great wages, benefits, + training.

No one cares more about attention to detail, communication, & caring for your home and your family than us!

We're convenient! Text reminders, calendar sync, & online billing.
What We Always Do
Use our own tools, supplies, and homemade, eco-friendly solutions: you don't supply a thing!
Dusting

Vacuuming

Mopping

Baseboards
Kitchens

Counters

Stoves

Microwaves
Bathrooms

Sinks

Showers/Tubs

Toilets
What We Sometimes Do
Make/Tidy Beds
(if left unmade or fresh sheets are left out for us)
---
Spot Clean Windows
(if we notice smudges, smears, or streaks)
---
Clean Inside Oven
(by request)
---
Clean Inside Fridge
(by request)
---
Clean Inside Cabinets
(by request)
What We Never Do
"Maid" Activities
(dishes, laundry, etc.)
---
Move Furniture/Decor
(we'll clean around/under it just as well)
---
Home Organizing
(tidying, decluttering)
---
Clean Up Pet Messes
(pee, poo, puke — yuck!)
---
Use Step Ladders
(we use 8' extendable dusters)
Our Service Area
Aurora

Bartlett

Batavia

Big Rock

Bloomingdale

Boulder Hill

Bristol

Campton Hills

Carol Stream

Downers Grove

Elburn

Elgin

Geneva
Glen Ellyn

Glendale Heights

Hanover Park

Kaneville

Keeneyville

La Fox

Lily Lake

Lisle

Little Rock

Lombard

Maple Park

Montgomery

Naperville
North Aurora

Oswego

Saint Charles

South Elgin

Streamwood

Sugar Grove

Warrenville

Wayne

West Chicago

Wheaton

Winfield

Woodridge

Yorkville
Our Story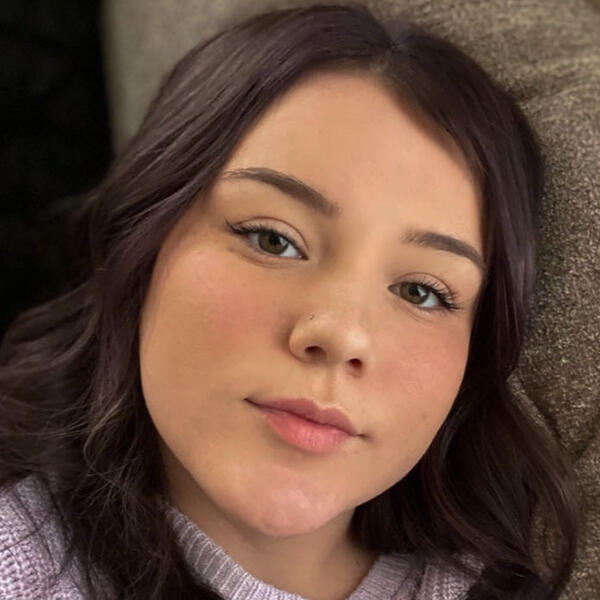 Clove is owned and operated by Becca & Tyler Berggren, high school sweethearts from the small town of Serena, Illinois.Life eventually took them to Austin, TX, where Becca worked for an eco-friendly cleaning company while Tyler was hired to lead operations for a home services startup.When it came time to move back to Illinois to be closer to family, Becca wanted to continue providing the same eco-friendly cleaning service she fell in love with during her time in Texas, and conveniently, Tyler now had experience running a local home service business.We are both incredibly proud of what Clove has become. We have a team of amazing employees and are honored to serve so many wonderful families.We guarantee your home has never felt (or smelt 😉) better than after a Clove Clean!

Our Team
Becca
Becca grew up in Brookfield, Sandwich, and Sheridan and now lives in Batavia with Tyler and Chuck. She enjoys running, hiking, and yes, cleaning.She is passionate about caring for others and serving her community. She loves owning a business that provides a valuable service for its clients and leading a team of strong women... and her husband.
Abbie M
Abbie is the youngest of 8 siblings and an aunt to 24 nieces and nephews. She grew up in a small town and moved to North Aurora a few years ago.She enjoys walking, hiking, and going for long drives. She spends days off with her partner and two cats who are spoiled rotten and run the house.Cleaning is very relaxing to her. She believes there's nothing better than the sense of accomplishment that comes from seeing a room get cleaner.
Abby B
Abby grew up in Oswego and currently lives in Somonauk. She loves anything to do with true crime or history.She enjoys reading, crocheting, baking, and has a passion for fitness and staying healthy.She looks forward to the look on people's faces when they see their clean space, and enjoys helping people by taking something off of their hands and making their lives easier.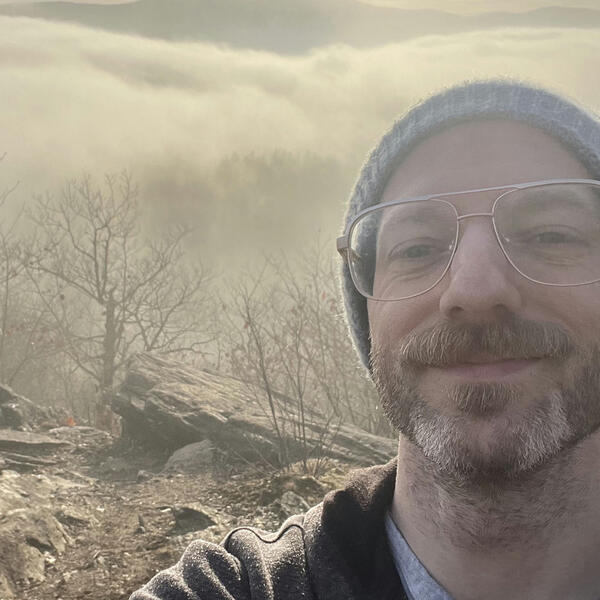 Ang
Angelina grew up in Channahon and now lives in Aurora with her boyfriend and their two cats, Sushi and Astro.She's a huge movie lover and enjoys reading and playing video games in her free time.When cleaning, she likes checking each task off the list and feeling accomplished when everything is completed. She appreciates being able to feel relaxed and comfortable in a clean and cozy environment.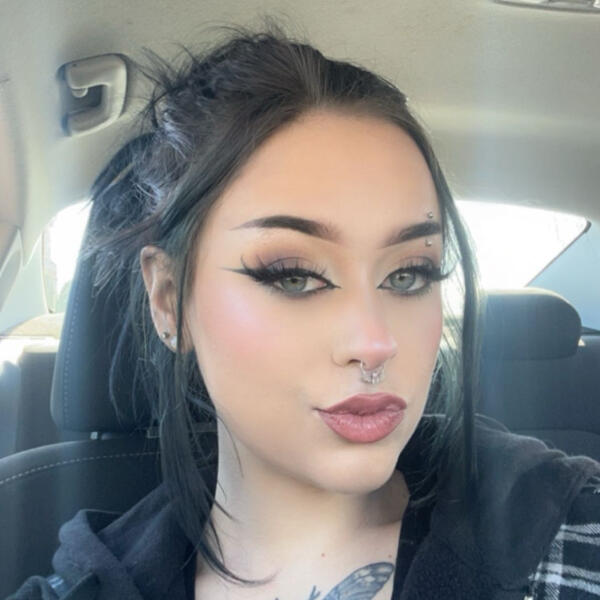 Ashley
Ashley moved from Elgin to St Charles when she was 5. From 5th-8th grade, she rocked a shaved head to donate hair to St. Baldrick's cancer fundraiser.She enjoys photography, body art, window shopping, and a freshly mopped floor.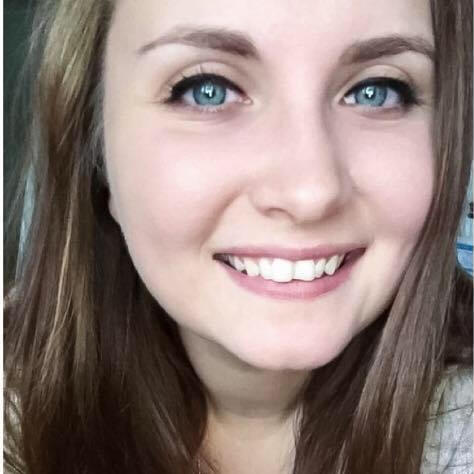 Caitlin
Caitlin grew up in Glendale Heights and now lives in Kaneville with her husband & son. She's into true crime podcasts, history documentaries, her dog Freya, and spending time outdoors.She thinks coming home to a clean house is the best feeling and she's happy to be a part of making that happen!
Cat
Cat comes from a Navy family. She studied mechanical engineering, but later realized she's much more passionate about art.Her hobbies include digital art, painting, animating, & writing.She likes being able to help make someone's life a little easier through cleaning.
Erica
Erica is originally from Bartlett and currently lives in Elgin. She loves caring for and spending time with animals.Outside of work she's an avid lover of nature and enjoys hiking with her partner and her dog, as well as traveling to new places. She's a huge music lover.Erica enjoys being a part of a team and having the ability to make people's lives easier.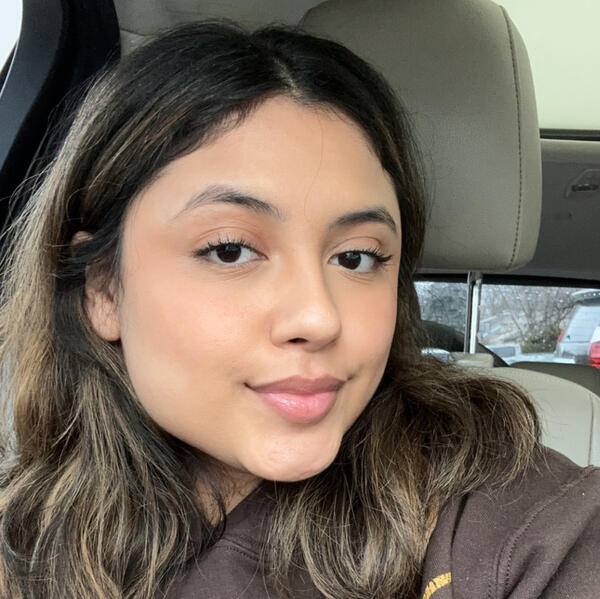 Haleigh
Haleigh is from Geneva and currently resides in DeKalb. She enjoys backpacking, hiking, rollerskating, and tackling anything else life throws her way. Embroidery, drawing, and painting are just a few of her other favorite pastimes.She's also the official headstone caretaker of DeKalb, meaning she cleans for some clients for their entire life, and then some!She loves the instant gratification of cleaning and the feeling of bare feet on a sparking floor at the end of a long day.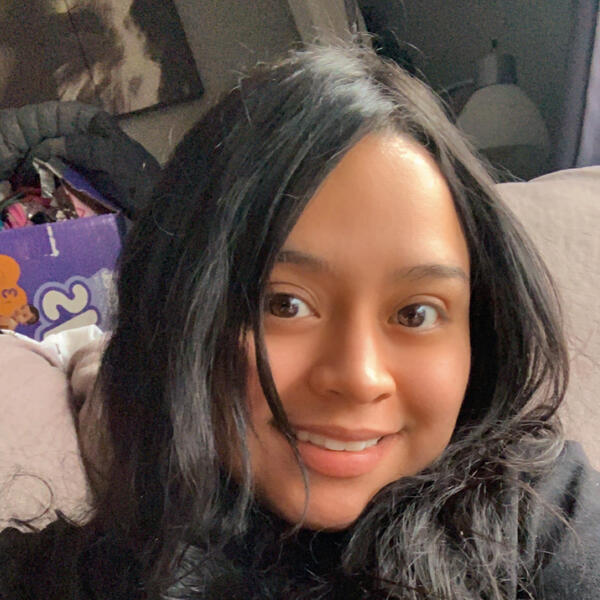 Jess J
Jess grew up in both IL and WI. She enjoys motorcycle rides with her boyfriend, attending car meets, getting to travel, and trying new food places!She loves cleaning! Coming home to a clean and organized house sits well with her soul. She hopes to bring that same amazing feeling to clients! :)
Katelyn
Katelyn grew up in Yorkville. Her hobbies include crafting, drawing, and anything artsy. She's a huge fan of psychological thrillers and documentaries.She feels happier and more productive in a clean space and enjoys being able to create that feeling for others.
Kristyna
Kristyna comes to us from Plainfield. She loves traveling and spending time with her group of friends hiking and practicing yoga.She's always been intrigued by cleaning and tidying. "Clean space, clean mind" is her therapeutic motto.
Maggie
Maggie grew up in North Aurora. She's a big home body who loves video games and exploring the Tri-City area.She's been the "housekeeper" of her family from a young age. She loves being on her feet, staying active, and keeping busy.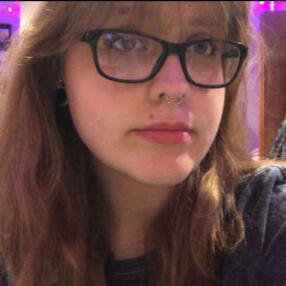 Madison
Madison is from the Elgin area and now lives in Hoffman Estates with her boyfriend and her dog, Dismay.Outside of work, she enjoys hanging out with friends and family, engaging in outdoor activities when weather permits, and working out.She finds cleaning very satisfying and is proud to be a member of a great team who enjoys it too!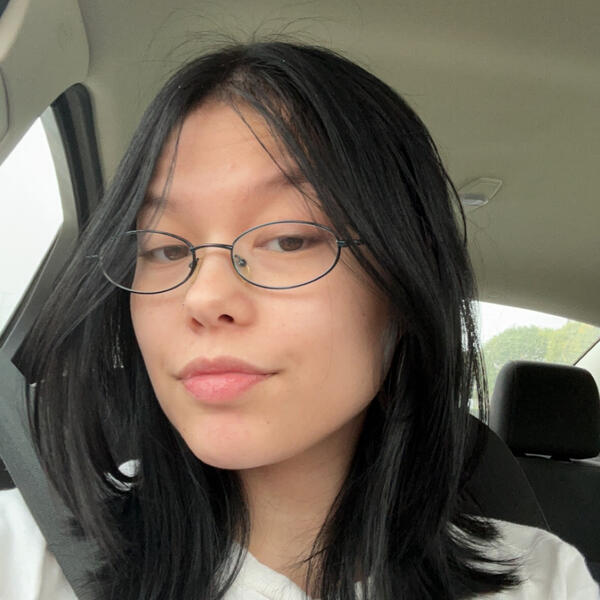 Maria
Maria grew up in Elburn and now lives with her husband in Saint Charles.She enjoys working on home projects, kayaking, and spending time with family.She loves to organize and clean and takes pride in keeping Clove running smoothly and efficiently as our Back Office Tech.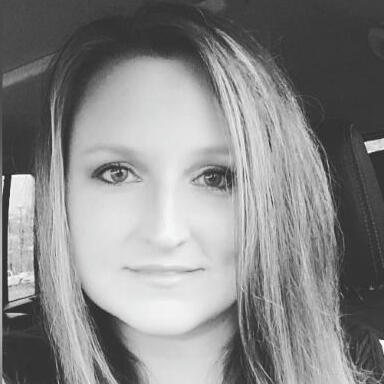 Mariah
Mariah grew up in Hanover Park and currently lives in Hoffman Estates with her foster pup, Mabel. She has family on the east and west coasts and is an aunt of 2 (3 including her brother's corgi).She enjoys trying new foods, singing and dancing in public places, watching Netflix with subtitles on, and taking care of her plants.She likes knowing she's helping people feel a little bit more put-together with a clean house.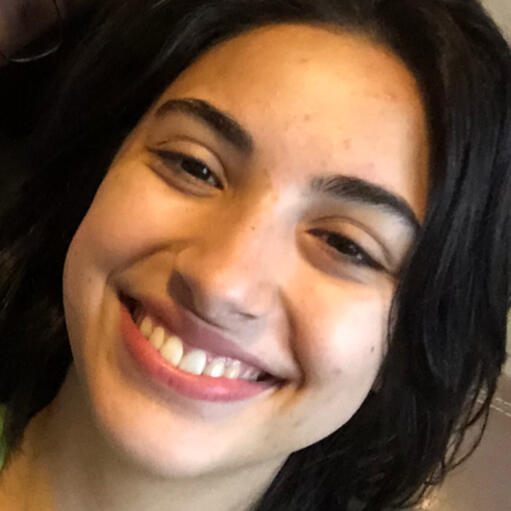 Mel
Mel is originally from Algonquin and now lives in Elgin. She enjoys being outdoors, cooking, and spending time with family.She loves being part of a team and helping clients.
Sam H
Sam was born in Alabama, and moved across many states before eventually settling in Illinois to be close to family and friends.Outside of work, she enjoys thrifting, working out, baking, true crime shows, and video games.She believes having a clean space gives you the freedom to think and express freely, and she finds satisfaction in creating that space for people.
Sam P
Sam grew up in the Chicago suburbs, eventually finding a permanent home in Oswego.She loves painting, playing video games, and hanging out with her bunny, Jiji.Her motto is "Clean space, clean mind!"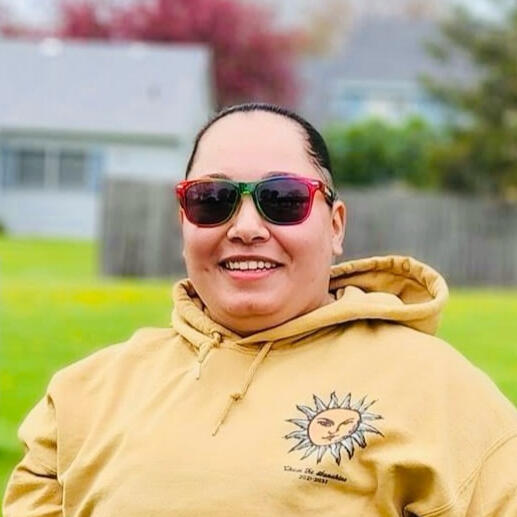 Samantha B
Samantha has lived in Plainfield her whole life. She'd love to move somewhere wam and sunny some day.Outside of work, she's studying mortuary science and funeral services.She loves to clean and finds a clean space refreshing and calming.
Tara
Tara has bounced around from Plainfield, Hickory Hills, and Bloomington throughout her life and currently lives in Aurora.She enjoys going on runs, reading, and listening to a lot of different genres of music!She really enjoys learning new and more efficient ways to clean!
Zach
Zach is from New Jersey and is a major film buff.Outside of work, he loves going on walks with his fiancée and practicing photography.He finds cleaning therapeutic and satisfying. He enjoys giving a place a good cleaning and walking away knowing it's spotless.
Tyler
Tyler grew up in rural LaSalle county and now lives in Batavia with Becca and Chuck. He's passionate about entrepreneurship and technology.He appreciates running an honest service business that does a great job for its clients and is a great place to work for its employees.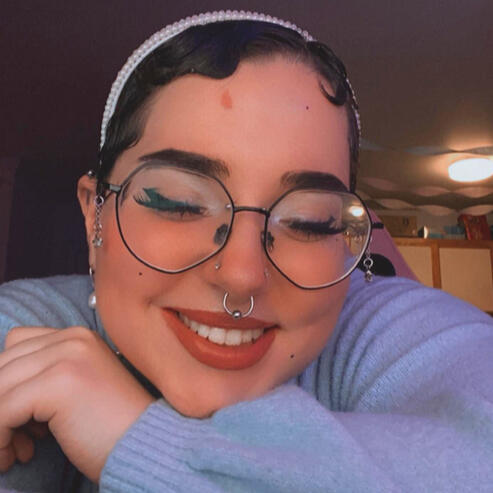 Chuck
Chuck was born in a pet shop in Plainfield and years later, found by Becca in a muddy Yorkville cornfield.After a scary couple weeks in an animal shelter, he was adopted by Becca and Tyler and moved to Austin, TX to start a brand new adventure. As much as he loved Texas, he convinced Mom and Dad to move to Batavia, where there were better squirrels to chase.He loves zooming on clean hardwood floors and rolling/digging on freshly-made beds. He does not like the vacuum.
Get in Line
We plan to resume booking new clients in early 2023.
---
We thank you for your interest and greatly appreciate your patience. 🙏We're currently focused on providing amazing service to our existing clients. 🤩We'd love to start cleaning for you soon! 🌱Fill out the form below to be notified as soon as we're accepting new clients!
Please read through this page before continuing to your quote
Our Service
***WE DO NOT OFFER ONE-TIME VISITS.***
RECURRING SERVICE EVERY 1-6 WKS ONLY.
---
Clove is a lifestyle cleaning service. We specialize in detailed whole-home cleaning every 1-6 weeks for busy families. We have a specific cleaning method that we use in every home, every visit.Most cleaning companies would call what we do "deep cleaning", but we just call it "cleaning" — why would you want anything less? 😉
What We Always Do
Use our own tools, supplies, and homemade, eco-friendly solutions: you don't supply a thing!
Dusting

Vacuuming

Mopping

Baseboards
Kitchens

Counters

Stoves

Microwaves
Bathrooms

Sinks

Showers/Tubs

Toilets
What We Sometimes Do
Make/Tidy Beds
(if left unmade or fresh sheets are left out for us)
---
Spot Clean Windows
(if we notice smudges, smears, or streaks)
---
Clean Inside Oven
(by request)
---
Clean Inside Fridge
(by request)
---
Clean Inside Cabinets
(by request)
What We Never Do
"Maid" Activities
(dishes, laundry, etc.)
---
Move Furniture/Decor
(we'll clean around/under it just as well)
---
Home Organizing
(tidying, decluttering)
---
Clean Up Pet Messes
(pee, poo, puke — yuck!)
---
Use Step Ladders
(we use 8' extendable dusters)
Your First Clean
Our first visit is called the "initial clean". It's scheduled for 3 hours and includes up to 4 cleaners depending on the size of your home.This is a longer appointment as we're learning your house for the first time and working through any existing dirt/dust buildup. It also puts us in the best shape to maintain your home efficiently during recurring service.
Recurring Service
After completing your initial clean, we'll follow up to confirm you're happy with everything and are ready to schedule recurring service.We'll pick a day of the week (M-F) and time slot (8am, 11am, or 2p) that works for you and we'll keep showing up every 1-6 weeks until you tell us to stop.Recurring visits are scheduled for 2.5 hours with up to 4 cleaners depending on home size.We do not require a contract. You can cancel service any time. We do charge a $50 cancelation fee for appointments canceled with less than 24 hours notice.
Do I have to be home during my appointment?
No. As long as we have a door code or spare key, we're happy to let ourselves in. We do not hold copies of keys, so if you don't have any keyless entry options, we recommend using a lockbox like this.
Is it a problem if I'm home during my appointment?
Nope. We'll confirm which room you'd like to be in during the appointment and we'll clean that area first so we can stay out of each other's way.
Can my pets be out while you clean?
Yes. We love pets and many of them end up on our Instagram. However, if they're scared of vacuums or don't appreciate strangers wandering around their house, it may be best for them to go in a crate or head to daycare.
Will you use my vacuum?
No. Our cleaning method is designed around everyone on our team having their own vacuum. Our cleaners are trained specifically on how to use every single feature of the exact vacuum model we use.We understand why you might ask — you don't want other people's dirt, allergens, etc. dragged into your home. Our vacuums use a double filtration system, one of which is a HEPA filter. We replace filters regularly and clean/service all of our vacuums regularly. Our team empties their vacuum's dust bin and clears the brush head between every visit.
How do you mop?
We use a cuban mop technique. This is a style of damp mopping using a microfiber towel pushed around with a long handle. It's the next best thing to scrubbing on hands and knees, which we also do when necessary.
Will you use this specific cleaning product that I provide?
Maybe. We make many of our own cleaning solutions from scratch and we're really proud of them. Our entire cleaning method is designed around a specific set of products that our team is trained in. Everything we use is eco-friendly and non-toxic. However, if you have a very specific need that one of our products will not meet, we will consider using a specific product you provide as long as we can find a way to incorporate it into our cleaning process.
How do I pay?
All of our billing is handled electronically via Square. You can pay by card or direct debit from a bank account. We will save your payment method on file and bill you automatically after each clean, or if you'd prefer, we can email + text you an invoice to pay manually after each clean.
Can I tip?
Yes. You can leave cash for our team or add a tip to your online payment. 100% of all tips are split evenly between the cleaners at your appointment. Note: our team is paid well, so while tips are greatly appreciated, they are not relied upon by anyone to earn a living.
Please read through this page before continuing to your quote
Our Pricing
Clove is one of the more expensive cleaning services you'll find. We do things right and pay our team well. If you're looking for discount cleaning, we're not the service for you, and that's okay.
Why We Cost More
• We invest in our team with great wages, annual raises, training, benefits, and paid time off.
• We invest in quality equipment and eco-friendly products, many of which we make in-house.
• We're insured, bonded, and pay taxes.
Why We're Worth it
• We're a small, local, close-knit team. You'll see the same friendly, familiar faces every visit. We never use subcontractors.
• No one cares more about attention to detail, communication, & caring for your home and your family than us. This isn't just lip service, we really, truly mean it.
• We're really good at what we do. You'd think every company could say that, but if you've tried other cleaning services, you know that's not the case. We show up on time, every time. We work just as hard and pay as much attention to details on your 50th cleaning as we do on your 1st.
How Our Pricing Works
Our pricing is a simple, flat rate based on the number of cleaners required for your home.We typically use our entire appointment time (3 hrs for initial clean, 2.5 hrs for recurring visits), but on the occasion we finish a bit early, pricing stays the same. Same goes for the occasions we go a bit over time - same price.Our typical client requires 2 cleaners, pays $220 per recurring visit, and has us clean for them every 3-4 weeks.
Request a Quote
We'll get back to you with an estimate ASAP!
Step 2
Home Details
We need a few details about your home to prepare your estimate
---
Step 3
Final Details
Just a few final details and we'll be ready to prepare your estimate!
---
Searching for something different? Something fast-paced, physical, challenging, satisfying, and that actually pays well?With awesome coworkers who show up and work as hard as you do?And bosses who treat people right and care about doing things the right way?If you like being on the move, working with your hands, hustling alongside teammates you trust, and the satisfaction of a good day's work, you might have found your next job!Clove Cleaning is an eco-friendly home cleaning service based in Batavia, owned & managed by wife and husband. We specialize in recurring service, cleaning for families throughout the Fox Valley and Western Suburbs every 1-6 weeks. Our clients love us (check out our reviews)!If you're looking to work 20-35 hours a week (Mon-Fri, 8a-5p), live within 45 minutes of Batavia, are hardworking, detail-oriented, love to please, and want to contribute to a high-performing team, you might be just who we're looking for!Pay starts at $20/hr ($18/hr for first 90 days) with annual raises up to $30/hr for Team Leads. Health, dental, and vision benefits available after 90 days, plus a $50 monthly self-care credit to treat yourself to the self-care of your choosing.Our office is located in Batavia and our service area is a 35-minute driving radius surrounding Batavia. Your car is your office here: everyone drives their own vehicle to all cleans. We pay for all driving time, mileage, and tolls between cleans. You'll visit our office 1-2 times a week to refill your cleaning products and towels.WARNING: THIS IS HARD WORK. Cancel your gym membership now, because you'll be tired at the end of the day. If you don't have the physical stamina to bend, crouch, kneel, lift, lug, and scrub for up to 8 hours a day, this isn't the job for you.Prior cleaning experience is a plus, but not required. We have a very thorough training program. If you bring hustle and a good attitude, we'll take care of the rest!
Requirements
- Your own vehicle (driving time, mileage, and tolls between cleans reimbursed)
- Your own smartphone with cellular data
- Able to work up to 8 hours a day with repeated lifting, bending, twisting, and kneeling
- Deep commitment to wowing clients & contributing to a team
- Ability to problem solve and communicate clearly
- Be a humble, genuine, kind person who listens to feedback and is always improving
Thanks for requesting a quote!
We'll be in touch ASAP! 👍
Thanks for applying!
We'll be in touch if we're interested! 👍Please DO NOT call, email, or text to check the status of your application. We review every application and will contact you if interested.
Our Policies
By booking with Clove Cleaning, you agree to the following terms of service.
Cancelation Fee ($50)
If an appointment is canceled with less than 24 hours notice, we reserve the right to charge a $50 cancelation fee via invoice or card on file. We make exceptions for family emergencies and sickness.
---
Firearms
Loaded firearms must be stored away while our team is in your home.
---
Lockout Fee ($75)
If we arrive to your home and are unable to gain entry, we will contact you via text message and/or phone call, then wait up to 30 minutes. After 30 minutes of failing to gain entry, our team will leave and a $75 lockout fee will be charged via invoice or card on file.
---
Late Payment Fee (5%)
If we are unable to collect payment for services rendered within 14 days of service, a 5% late payment fee will be added to the balance due on your outstanding invoice. This process will be repeated for each additional 14 days without payment.
---
Quality Control
Everyone on our team works hard to make sure you're happy with our cleaning. On the rare occasion we fall short of your expectations, we want to make it right - BUT we typically cannot send cleaners back to your home to touch up missed details. We run a very tight schedule and are often 100% booked. Our most common resolution is a partial refund based on the complaint.
---
Right to Terminate Service
Clove Cleaning reserves the right to terminate service for any client at any time for any reason. Notice will be provided via text message, email, or phone call.